Sussex County Justice Official Hall of Shame
---
"There won't be any niggers working for me in this office as long as I'm in charge."

-William Geffken, Chief of Investigators,
Sussex County Prosecutor's Office[N.1]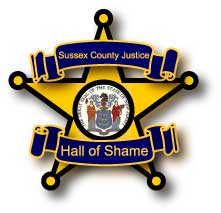 Sussex County, New Jersey. "People and Nature Together". At least that is the what local government officials would like you to have come to mind when you think of Sussex County. Indeed, with it's rather small population of 144,166 residents[N.2], Sussex County has very little crime. Or more accurately, very little crime amongst its residents.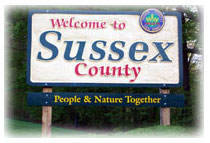 Of course, what they don't want you to know is that most of Sussex County's violent and horrendous crimes have been committed by its very own law enforcement officers! This shouldn't be too startling to those who have followed the corrupt practices engaged in by police, prosecutors, and judges in the conspiratorial cover-up's that Sussex County Justice officials have engaged in throughout the malicious prosecution of Thomas A. Cassidy.
Below we have included multiple instances of these heinous crimes and incidents of misconduct. If we've failed to include anything, please contact us at the e-mail below. We'll keep publishing until these corrupt officials are held accountable for their actions. Remember, there is currently no accountability in Sussex County.
Stillwater Police Officer Attempts Suicide
June 4, 1999. Stillwater Police Officer George Johnson suffered from a self-inflicted gunshot wound to the head. Johnson had fired a .22 caliber round under his chin attempting to kill himself in Warwick, N.Y. Johnson, age 60, had previously been arrested for an incident in which he had allegedly threatened a 25-year old Roxbury woman who he had been dating. In addition, Johnson was charged with stalking, the making of terroristic threats, burglary, aggravated assault, criminal restraint, and possession of a weapon for unlawful purposes.[N.3]
Sussex County Sheriff's Officer Engaged in Courthouse Thefts
February 9, 1999. Sussex County Sheriff's Officer Robert Paulson was charged with third degree theft and second degree official misconduct for allegedly stealing parts from courthouse computers. Paulson was alleged to have taken two computer drives and three memory boards with two computer chips. The computer parts, valued at $ 800, had been extracted from computers used by Sussex County Probation Services.[N.4]
Newton Police Officer Stalks Woman at County Fair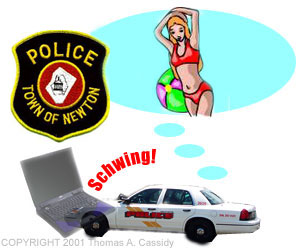 April 27, 1998. In an article involving privacy rights and police use of Mobile Data Terminals (MDT's), the American Civil Liberties Union points out that there are currently no guidelines or controls in place to limit the potential of abuse in the use of MDT's. In this same article, a young woman alleged that a Newton police officer had offered to walk her to her car one night at the Sussex County Farm and Horse Show. While performing what anyone would ordinarily think to be a good deed, this officer had something else in mind. The following day, to her alarm, the woman had discovered that this Newton police officer had improperly used the Mobile Data Terminal to search out her name, address, and telephone number. The officer then drove by the young lady's home making harassing telephone calls to her.[N.5]
Sheriff's Officer Charged with Aggravated Sexual Assault of Child Under the Age of 13
April 3, 2001. Sussex County Sheriff's Officer Shayne Ogden was charged with numerous charges alleging that he had engaged in sexual assaults against children over the past six years. On April 24, 2001 the Sussex County Prosecutor had reported that Odgen had admitted sexually assaulting two young girls in two separate taped confessions. Ogden is accused of having sex with one girl from the time she was 7 until she was 13. Ogden had been employed by the Sussex County Sheriff's Office where he worked in the local schools with young children as a D.A.R.E. officer.[N.6]
Case Update- April 23, 2002. Sussex County Sheriff's Officer Shayne Ogden pleaded guilty yesterday to aggravated sexual assault and child endangerment. Ogden admitted that he had sexual relations with one girl from the time she was 10 until she was 12 and that he had fondled another girl at his home last year.[N.7]
FBI Investigates Suspicious Death
February 15, 2001. The Federal Bureau of Investigation has joined the investigation into the suspicious drowning of 18-year-old Michael V. Vinogradov. Vinogradov is said to have drowned in a quarry lake in September of 2000 following a chase by Hamburg police. It was unclear why the FBI had joined in the investigation unless the police themselves had become the prime suspects in the death. John Jay College of Criminal Justice Professor Gene O.Donnell has indicated that "FBI involvement likely means the police have become the focus of the investigation."[N.8]
Sheriff's Officer Alleges Sexual Harassment
October 13, 2000. Sussex County Sheriff's Officer Robin LaRosa filed a lawsuit against the County of Sussex, Sheriff Robert E. Untig, and Sgt. Michael Franek alleging acts of sexual harassment. The complaint alleges that LaRosa was referred to as a "guinea", and that she had experienced derogatory remarks about homosexuality and lesbianism. Additionally, LaRosa has alleged that her superiors had stated that only male employees were suited for certain types of law enforcement work. Former Sheriff's Officer Donna McInerny had also sued the county Sheriff's Office claiming that inappropriate and offensive comments were made to her as well while she worked there. A sexual harassment lawsuit was previously settled for $90,000 in a September 13, 2000 resolution by the Sussex County Board of Freeholders. That suit included allegations that Sussex County Sheriff's Officers would often use courtroom security cameras to zoom in on women's genitals. An unidentified Sheriff's Officer reported that this lawsuit was settled because the allegations were true. Another Officer indicated that the current lawsuits were just "scratching the surface of the problems in the Sheriff's Office".[N.9]
Cop Initiates Sparta Police Sex Scandal; Then Tries Suicide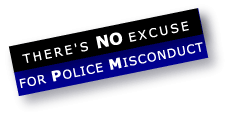 September 16, 2001. Authorities in Cape May, NJ reported that former Sparta police lieutenant Ross Stevens III had attempted suicide last Thursday. Stevens was found in his vehicle with knife wounds to both wrists. Stevens attacked officers with the knife as they sought to provide aid. As a result, Stevens had to be extricated from his car by a police S.W.A.T. team. The $96,000-a-year Lieutenant Stevens had previously claimed responsibility for mailing photos of Sparta police officer Claudette MacNeil in various stages of undress to a local newspaper. Along with the photos, Stevens had sent an anonymous letter alleging that MacNeil was involved in three different affairs with married Sparta police officers and that she was engaged in performing sex acts in the police locker room while on duty.[N.10]
Case Update- December 18, 2001. Ross Stevens III was jailed for 30 days after pleading guilty to violating a final restraining order prohibiting him from contacting MacNeil.[N.11]
Partially Nude Photos Lead to Sparta Police Officer Termination
December 18, 2001. Sparta Police Officer Claudette MacNeil was fired for conduct unbecoming of a public official, failure to perform duties, and neglect of duty following an investigation in which partially nude photographs taken of her in a women's locker room were mailed to the Sparta Police Chief and The New Jersey Herald. MacNeil plans to appeal her termination and file a civil lawsuit against the Sparta Police Department.
Case Update- November 18, 2004. Office of Administrative Law Judge Ken Springer has affirmed former Sparta Police Officer Claudette MacNeil's termination and denies her appeal from being reinstated. Judge Springer commented in his decision that MacNeil's termination was a fitting punishment for her participation in the graphic photos that were taken in the Sparta Police Department.[N.11]
Former Prosecutor Alleges Systemic "Abuse" within Sparta Police
December 27, 2001. Former Sussex County Prosecutor George Daggett blasted the Sparta Police Department in a recent letter to the editor citing a philosophy of "Stop and Abuse" that exists within the department. Daggett claims that those who do not subscribe to Sparta's "Stop and Abuse" philosophy are singled out for discipline. Moreover, Daggett alleges that the department engages in a covert policy of nepotism, while overtly the department policy states that ones relatives are barred from working for the department. Specifically, Daggett notes that this double standard was applied to a relative of Sparta Chief of Police Frederick R. Geffken. As a consequence, other qualified applicants were turned away.[N.12]
A Byram Police Cover-Up?
February 8, 2002. An accident involving an off-duty Byram Township police officer will be the subject of a Byram Township internal affairs investigation. This investigation has commenced as a result of Byram Township police officer John Donofrio's finding that Byram Township police officer Dan DeWald was not drunk at the time that he crashed his truck into a utility pole at approximately 3 a.m. on Saturday. Officer DeWald had just left Falconer's Lackawanna Inn after imbibing alcoholic beverages.
Update- December 26, 2004. Byram Township Police Officer Dan Dewald was involved in another motor vehicle accident Thursday when his patrol car struck struck a Jeep while speeding south on Route 206. Dewald was headed to back up a Stanhope officer in a routine traffic stop.
Dewald had also been involved in another crash in April of 2003 where the victim has filed a lawsuit alleging that he had sustained serious injuries and permanent disabilities. In that incident, Dewald's police vehicle crossed the double yellow line striking his victim head on.[N.13]
Stillwater Police Seize DNA Evidence from Grades K-6
November 20, 2002. The Stillwater Police Department has recently embarked upon the seizure of DNA samples from grades K-6 at the Stillwater Township School. The DNA of approximately 440 children were seized. In such a rural community, the children are more likely to be struck by lightning than to encounter a violent attack where parents are in need of "closure", as suggested by Stillwater Police Sgt. John Schetting.[N.14]
Contrary to what the Stillwater Police would like you to believe, the U.S. Department of Justice says that "Every State in the Nation is in the process of implementing a DNA index of individuals convicted of certain crimes, such as rape, murder, and child abuse. Upon conviction and sample analysis, perpetratorsí DNA profiles are entered into the DNA database. Just as fingerprints found at a crime scene can be run through AFIS in search of a suspect or link to another crime scene, DNA profiles from a crime scene can be entered into CODIS. Therefore, law enforcement officers have the ability to identify possible suspects when no prior suspect existed."[N.15]
Good Ol' Boys of Sparta Sued over Harassment; Allegations of Cover-Ups, Nepotism
March 5, 2003. Sparta Police Sergeant Gary Scymanski has filed a lawsuit against Chief Fred Geffken and Town Manager Henry Underhill claiming that they had harassed him and conspired to pass him over for promotion thereby violating state Civil Service rules. The complaint further alleges that Cheif Geffken orchestrated the cover up of a DWI investigation involving his friend where members of Scymanski's squad were the arresting officers. [N.16]
The hiring practices of the Sparta Police Department had previously come under scrutiny in July of 2001. Specifically, Sparta Town Manager Underhill had waived the nepotism policy when Sparta Police Chief Geffken's son-in-law, Marc Rubino, was hired by the Sparta Police Department. Prior to this, the township forbade the hiring of relatives of other township employees. Retired Sparta Police Officer Nick Irons son was passed over for a position in the late 1980's as a result of their policy on nepotism.[N.17] Clearly, Nick Irons son should have been dating Chief Geffken's daughter had he wanted to work for the Sparta Police Department.
Yet More Sexual Harassment at Sussex County Sheriff's Office
April 2, 2003. Sussex County Sheriff's Officer Alicia Schular has filed a lawsuit against the county, sheriff's office, and Sheriff Robert Untig for sexual harassment after ending a relationship with one of her superiors to begin one with another. Among other things, Schular claims that she was harassed multiple times and experienced retaliation after ending relations with Capt. Raymond Feeney and began relations with Lt. Edward Nemeth.
Schular's attorney, Gary Roth, said that the internal affairs probe conducted by the Sussex County Sheriff's Office "was a very big cover up." Moreover, Roth indicated that many of the witnesses were not questioned and said that the testimony of others was intentionally mischaracterized.[N.18]
Jail Guard Sued in Alleged Racial Beating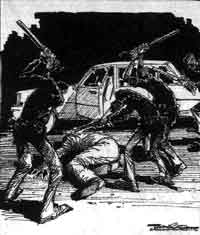 May 15, 2003. Plaintiff Eddie Lee Archie has filed a civil rights lawsuit in the U.S. District Court in Newark, NJ alleging that defendant Sussex County Corrections Office Arthur Kapetanakis had beat him about the head, face, arms, and hands with a blackjack while calling him racial slurs.
Archie's attorney, Damiano Fracasso, stated that the lawsuit is being filed because the Sussex County Prosecutor's Office has failed to pursue criminal charges against Kapetanakis in the matter. Moreover, the Sussex County Prosecutor's Office has prepared a plea bargain deal where Kapetanakis is afforded pre-trial intervention and allowed to keep his pension from his $64,800 a year job while escaping from criminal charges.
Attorney Fracasso has asked the State Division of Criminal Justice to investigate the prosecutor's handling of the matter.[N.19]
Rise in New Jersey Lawyer Discipline Cited
The number of attorneys that were sanctioned for ethics violations in 2002 has increased to its highest number ever. The New Jersey Supreme Court punished 267 attorneys in 2002. 42 were disbarred, 81 were suspended, 63 were reprimanded, and 38 were admonished. In addition, the number of complaints filed against lawyers has also increased.[N.20]
Sussex Prosecutor's Detective Charged with Beating-Up Mom
October 3, 2003. The New Jersey State Police have charged Sussex County Prosecutor's Office Detective Jason Lyon with assaulting his mother on or about August 29, 2003. Lyon has subsequently enrolled in an alcohol treatment program. Lyon's father is the commander of the New Jersey State Police Augusta barracks. (Yet more evidence of the Good ol' Boys and nepotism!)[N.21]
Case Update- October 8, 2003. First Assistant Prosecutor Jared McDavit has notified the New Jersey Herald that the Sussex County Prosecutor's Office will be dismissing the complaint filed against Detective Jason Lyon. McDavit further indicated that "the incident between Lyon and his mother was determined to be accidental".[N.22]
Had the assault not been magically deemed "accidental", Lyon would have been terminated from his position with the Sussex County Prosecutor's Office and prohibited from ever possessing a firearm; consequently prohibiting him from ever working in law enforcement again pursuant to the 1996 Lautenberg Act.
Hopatcong Cop Shoots Self in Leg
November 21, 2003. Hopatcong Patrolman Robert Haffner accidentally shot himself yesterday while while participating in firearms proficiency qualification. Haffner stated that "It was an accident". The .40 caliber bullet entered his mid-thigh and exited above the knee. Haffner was treated at Morristown Memorial Hospital.[N.23]
Prosecutor, Andover PD Ignore Sex Assault Victims Cries for Help
March 3, 2004. Attorney General Peter Harvey has stepped in seeking the immediate suspension and future revocation of the license of Sussex County dentist Joel Phillip Kurtz following several complaints of sexual assault. Deputy Attorney General Kevin Jespersen stated that "Kurtz is a threat to the safety and well being of his patients". Unsuccessfully, the victims had previously complained to the Sussex County Prosecutor's Office and the Andover police after having awoken from anesthesia to find Kurtz groping their breasts, buttocks, or genitalia. The assaults were alleged to have occurred from 1997-2003. The victims attorney indicated that "nothing was happening from [local] law enforcement".[N.24]
Newton Teen Files Suit Against County Corrections Officers
March 18, 2004. Newton teen Christopher Richards has filed a federal civil rights suit against Sussex County Corrections Officers alleging that he was assaulted and transported to Morris County while wearing only his underwear in December of 2001. Upon arrival, Morris County officers photographed the abused detainee and referred the case to the Division of Youth and Family Services (DYFS). Richards claims that he was tackled, punched, kicked, tripped while his hands were handcuffed behind his back, and that his head was hit against a hall and doorway while in the custody of Sussex County corrections officers. The suit also alleges that the windows of the transport vehicle were rolled down in sub-zero temperatures while he was transported in only his underwear.[N.25]
PBA Local 378 Files Suit Against Sussex County Sheriff's Department
April 17, 2004. Sussex County Policemen's Benevolent Association Local 378 has filed a gender discrimination lawsuit against the Sussex County Sheriff's Department alleging that male officers with less seniority were given preferential treatment with the scheduling of Regular Days Off (RDO's). The suit claims that Undersheriff David DiMarco transferred certain female officers to undesirable shifts in order to accommodate male officers with much less seniority so that the males could have weekends off.[N.26]
Paraplegic Sues Sussex County Jail, Sheriff, Probation & Sparta Police
April 24, 2004. Paraplegic Benjamin G. Reposa is suing the Sussex County Jail, Sussex County Sheriff, Sussex County and Passaic County Probation Departments, and the Sparta Police claiming that he was arrested on a mistakenly issued warrant for failure to pay child support. That warrant lead to his two day incarceration where there were no accommodations to bathroom or shower facilities for the handicapped. Resposa says that he had to be carried into his cell by other inmates because his wheelchair would not fit, that he could not use the toilet because it lacked arm grips, and that he could not shower because his wheelchair would not fit and there was no special seat.[N.27]
Newton Man Sues Sussex County Alleging Civil Rights Violations
May 6, 2004. Daniel P. Alex has filed a civil rights suit against Sussex County, Sussex County Freeholders, Sussex County Sheriff, and the State of New Jersey alleging that his civil rights were violated when he was not afforded proper medical treatment at the county jail. Alex claims that his prescription for a leg injury was not filled, that he was denied medical treatment, and that he was threatened by officers.[N.28]
Sussex County Judge-Elect Blasts Brothers & Sisters On Bench
Sussex County Justice has been able to obtain a recording of Sussex County Superior Court Judge-Elect William McGovern III criticizing Sussex County Judges (.wav audio format) in connection with their handling of the malicious prosecution of Thomas A. Cassidy. In the recording McGovern states "The decorum in that particular courtroom [Sussex County] leaves a lot to be desired".
Byram Police Officer Flips Police Car Over
September 17, 2004. Byram Police Officer Guy Mariani has managed to wreck one of the Township police cars by flipping it over. At approximately 1:09 a.m. the preceding day, Mariani rounded the curve of Route 206 above the Shop Rite plaza and lost control of the vehicle skidding sideways on a wet road surface. The car spun out of control, crossed into the other lane, and flipped over heavily damaging the car. Officer Mariani stated that he was attempting to turn around to stop a vehicle traveling in the opposite direction.
In August of 1997, an Andover Patrolman died when he lost control of his police vehicle and slammed into a tree while attempting to chase a speeder.[N.29]
Fired Sparta Police Officers Allege Department Retaliated
November 19, 2004. Two Sparta Police Officers were fired after having filed a lawsuit against their department and the township last year alleging that complaints of sexual misconduct were ignored. Specifically, the officers complained that another officer had been groping a records clerk while on duty and that their reports of the misconduct were ignored by officials. Moreover, the fired officers allege that the Sparta Police Department retaliated against by changing their shift times, depriving them of overtime, and by subjecting them to intimidation and verbal threats. The officers will appeal their terminations to the Office of Administrative Law.[N.30]
Franklin Cop Alleges Misconduct
June 6, 2007. Franklin Patrolman Nevin Mattessich filed a lawsuit in Superior Court in Newton alleging that Mayor Douglas Kistle, Police Chief Joseph Kistle (nephew), Sgt. Frank Garrera, Sgt. Thomas Kulsar, and Lt. Eugene McInerny harassed him and filed false charges against him. In addition, Mattessich claims that Franklin Officers engaged in having extramarital affairs, gambling, worked side jobs, and gave favored treatment to friends and business associates- all while on duty! Mattessich claims that he is being harassed for being a "whistleblower". [N.31]
Sussex County Inmates Sue over Sewage-Flooded Jail
June 12, 2007. Six inmates filed suit in the U.S. District Court in Newark against Sussex County Sheriff Robert Untig, the Sussex freeholder board, and the State of New Jersey claiming that they were subjected to days of solitary confinement in sewage flooded cells. The inmates state that their requests to be removed from the unsanitary conditions were denied . The inmates allege that they remained ankle deep in the raw sewage where they were forced to eat and relieve themselves for three days.[N.32]
Stillwater Police Officer John Schetting Commits Suicide with Handgun

May 22, 2008. Stillwater Police Officer Sgt. John Schetting has killed himself today with a handgun. Police responded to a 911 call from the Schetting home to find John dead from a self-inflicted gunshot wound. Officer John Schetting participated in the illegal search and seizure on March 13 & 14, 1996 that led to the creation of this website.[N.33]
Former Newton Police Detective's Wife Charged with Theft, Forgery
June 24, 2008. Former Newton Police Detective Anthony (Tony) Virga's wife was charged earlier this month with theft and forgery. New Jersey State Police allege that Lorraine Virga had stolen at least $5,000 while she served as president of Hampton's Parent-Teacher Association.[N.34]
Wouldn't one question whether Anthony Virga, a former police detective, might have had some knowledge of his wife's alleged crimes? One might conclude that Detective Virga had either been complicit with his wife in these alleged crimes, or that he is simply just a complete boob!
Vernon Police Suicide?
August 1, 2008. It has been reported that Vernon Police Sergeant Robert Walsh was found dead in his home shortly after 11 p.m. on Thursday, July 31, 2008. A handgun was recovered at the scene and no foul play was suspected.[N.35]

June 10, 2009. Stillwater Police Chief Anthony Kozlowski has admitted to having knowledge of his officers photographing vehicles that display a bumper sticker that reads "New Jersey State Police & Stillwater, Perfect Together". Kozlowski acknowledged his officers conduct in a Stillwater Township Committee meeting (Click here to listen) where residents expressed outrage over this latest police intimidation and harassment. Clearly, the Stillwater Police Department does not support the First Amendment and our Bill of Rights. They should be disbanded in favor of the New Jersey State Police.[N.36]
Vernon Cop Suspended, Unable to Carry Firearm
May 7, 2010. Vernon Police Officer Charles Reid has been suspended after it had been discovered that the Vernon Police Department had been carrying Reid on "desk duty" for several months at a salary of $108,272. Township Attorney John Ursin had made the discovery. Reid is not permitted to carry a firearm due to legal problems in New Mexico. Reid also had a Temporary Restraining Order issued against him in Ocean County. That Order was allegedly dismissed.[N.37]
Former Sparta Police Officers Receive $1.9 Million Settlement
June 4, 2010. Former Sparta Police Officers Arthur Monto and William Karasik will receive 1.9 million dollars in a settlement where the former officers were deemed "rats" by fellow Sparta Officers for having blown the whistle on sexual activity that had occurred within the police station. In addition, the former officers stated that their complaints were met with inaction and retaliation including death threats from fellow officers. Sparta Township, Former Sparta Police Chief Frederick Geffken, supervising officers Jeffrey Nafis and Mark Rozek, and former township manager Henry Underhill were found liable under the Conscientious Employee Protection Act.[N.38]
Andover Police Jail 73-Year-Old Shotgun Owner!
July 28, 2010. Andover Police Officer George Laoudis (formerly of disbanded Stillwater Police Department) and Andover Sgt. Eric Danielson arrested and jailed 73-year-old Anthony Cebrynski after receiving a 911 call from a "good Samaritin". The 911 caller told police that they observed Cebrynski loading a shotgun out by his shed. (OMG!) Police responded at 12:22 p.m. to find Cebrynski sitting at his kitchen table and the shotgun out in the shed. Very dangerous indeed! (At least the groundhogs probably thought so). Good job Andover Police! Cebrynski is charged with second and third degree crimes for not having a firearm ID card and was being held on $57,500 bail in the Sussex County Jail! P.S. For you confused residents of New Jersey, such conduct is quite normal and not a crime in the United States of America![N.39]
Attorney Claims Metal-Detecting Wand Placed Up Skirt by Sheriff
November 9, 2014. Attorney Bonita Bourke has alleged that a Sussex County Sheriff's Officer placed a hand held metal detecting wand up her skirt while passing through jail security. The incident is alleged to have occurred on August 20th while visiting one of her clients at the Keogh-Dwyer Correctional Facility in Newton. Bourke has since filed a lawsuit claiming that the Sheriff's Officer placed the wand between her legs and moved it upward under her skirt. A second scan was then performed where Bourke claims that she was told to "spread her legs" where again the wand was placed under her skirt and moved upwards. [N.40]
Newton Cop Exposes Himself During Traffic Stops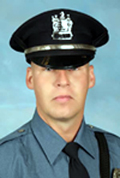 November 18, 2014. Newton Police Officer Jason R. Miller has been charged with exposing himself to young male motorists during traffic stops. He has been videotaped exposing himself to young men during at least five traffic stops. An arrest affidavit filed by Captain Donald Peter of the Sussex County Prosecutor's Office has charged Miller with Official Misconduct, Pattern of Official Misconduct and Lewdness. In the Statement of Probable Cause it alleges that a videotape exists of Officer Miller exposing his penis to victims during his traffic stops.[N.41]